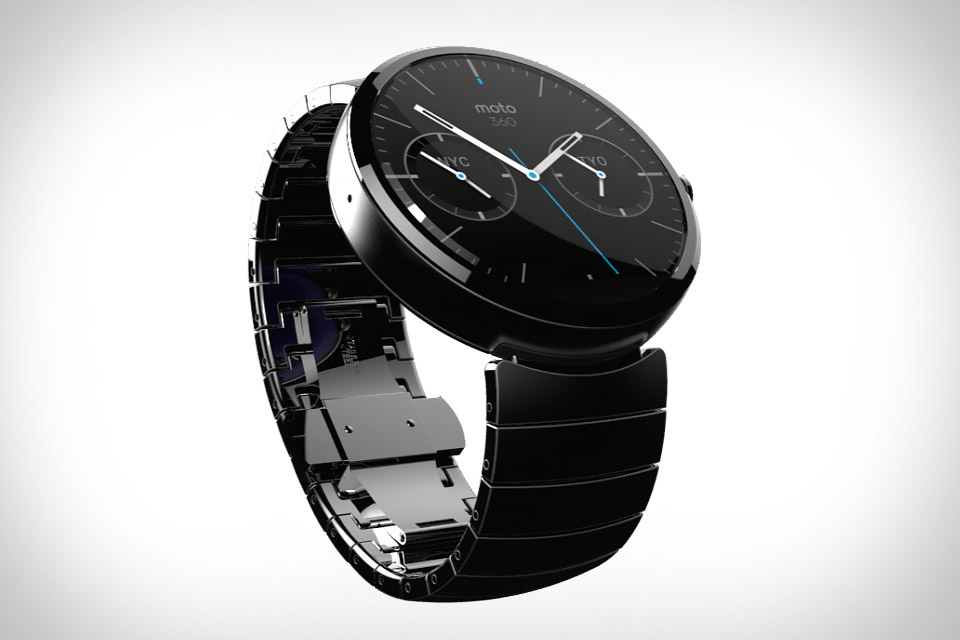 I am a techie, but I am also a consumer. I use my devices not heavily, but what would be considered "average." So, when I talk about tech, I believe I embody the average consumer and what they would expect as far as ease of use, etc. I can figure it out and code if I need to, but my personal belief is that I shouldn't need to…
Like everyone else, I was bummed that the Moto 360 took so long to launch and then had ordering issues. I managed to secure one before the end of September, however, which is quite a feat when compared to the woes of the iPhone 6 (and bend-gate).
Android Wear had, at first, a basic functionality that has been slowly expanding and improving – much like any new technology platform. This review, however, is not so much about Android Wear as it is about the device itself.
The Moto 360 requires a daily charge, and sometimes more frequently, depending on your setting. I survived half a day with the ambient setting on, and a whole day with it off and using a digital face instead of traditional face. I have heard that the battery life improves over time, of which I am hoping is true, as I prefer the ambient setting on. The charger is quick, however, and makes the watch look good at the same time.
The Horween leather band it ships with is okay, but I'm not a leather person, and prefer to wash with my watch, so I swapped it out with a Pebble Steel band (only $20 on Amazon) instead of waiting to pay $80 in November. The Steel band took less than an hour to get on the watch and size it myself. If you aren't familiar with watch repair, then find a watchsmith to do it for you. Otherwise, please note that the back does not come off (I didn't do that, but some unlucky folk shared their experiences already).
The device works great throughout the day, and as far as water resistance, I don't take the watch off except for charging it at night. The dual microphones work great, and Moto tossed in their Moto health settings to keep a "watch" on the heart rate all day long, notifying you if you hit at least 30 minutes of increased heart rate each day, which I found to be great to help me make sure I'm being active, but even on a lazy sleeping day, I somehow hit my goal.
There is a companion app for the phone that can track the device's last location, but it's ultimately useless if you're not using the Moto X. The physical button is nice, but the LG G taught me to not need it, so I haven't used it much. If you hold the button for a few seconds, it does jump straight to the settings menu, which is great.
There were certainly connection issues with my Nexus 5. I found out you have to charge the watch before turning it on. It needs a full charge (and will use the full charge) to update before syncing with the phone, which gave me a night of grief when I didn't allow it to charge first. It disconnects a couple of times during the day, but so did my LG G, so I think that's more of a software issue than anything.
The Moto 360 looks great on the wrist, especially in black matte steel. This is the Android Wear watch of the season. I'm sure that more will come out with better features and improved processors (this one is running an older model but keeps up), but for now, the Moto 360 is the watch to get if you can afford it. At $250, it's a steep price compared to the LG G $170 and the Gear Live $200. In my opinion, however, it's worth it…
Disclosure: I have received a reviewer copy and/or payment in exchange for an honest review of the product mentioned in this post.